Possibilities for the post-tender use of substitute building materials
Construction materials from secondary sources such as recycled aggregates are not always adequately considered in tenders. Time and again, primary building materials are explicitly put out to tender, even though the use of alternative building materials would have been permitted in whole or in part from both a technical and legal point of view. However, there is still room for manoeuvre even after the contract has been awarded.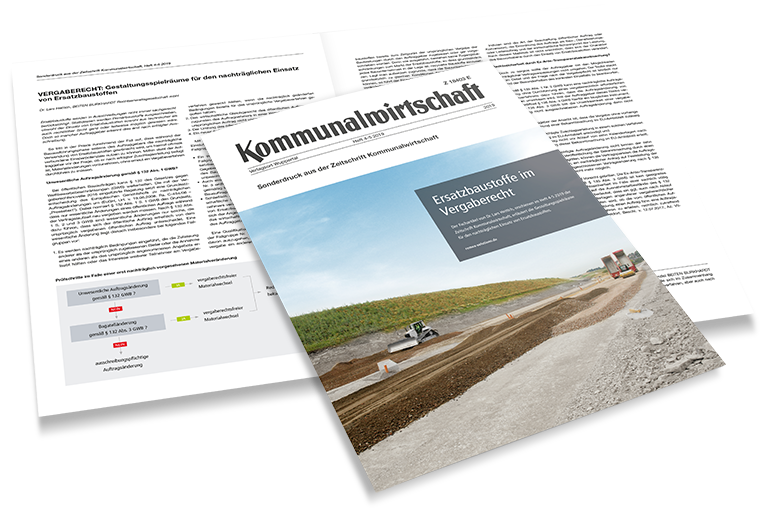 Dr. Lars Hettich, lawyer and specialist solicitor for public procurement law at the law firm BEITEN BURKHARDT takes up this topic in a specialist article in the magazine Kommunalwirtschaft. Step by step, the possibilities for subsequent material changes in according with the German law are discussed therein.
The magazine Kommunalwirtschaft is the organ of the Verein für Kommunalwirtschaft und Kommunalpolitik e. V. The responsible publisher has agreed to the publication of the corresponding article as a special edition at our request. The German article can be ordered here on the German order page free of charge.